Banana + Oat Pancakes Recipe
---
The most delicious 3-ingredient pancakes. Banana. Eggs. Oats. That's it! We promise you'll be hooked.
You and your babe will want to eat these for every meal. The best part is, they're made with just 3 ingredients: banana, eggs, and oats. Bananas are easy on the tummy, add natural sweetness, and are packed with fiber and potassium. Eggs are a great source of protein because they include every essential amino acid there is. If you are making a vegan version, you can use flax eggs as a substitute. To make one flax egg, combine one tablespoon of ground flax with three tablespoons of water. Whisk the flax and water together, then let the mixture sit for 15 minutes. Oats are also loaded with fiber and nutrients. They're perfect for those moments when your tummy needs a little help with digestion. We suggest partially grinding the oats in a food processor to make the pancakes easier for your baby to eat.
Ingredients
2 ripe bananas, mashed (235 g)
2 eggs (100 g)
1 1/2 cup oats, partially ground (100 g)
1 tbsp butter or coconut oil, for cooking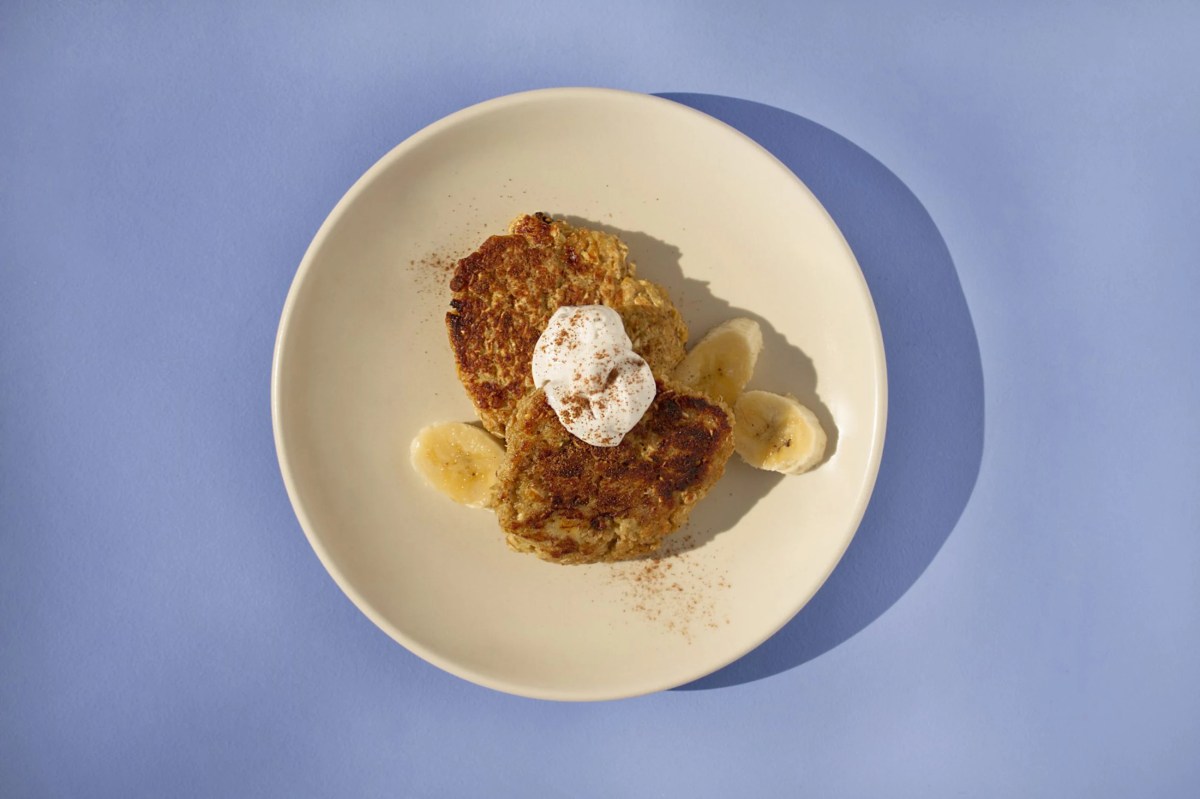 Method
In a large bowl, stir the mashed bananas, eggs, and oats together until fully combined.
Heat a large frying pan over medium heat, then add your butter or coconut oil.
Once the butter/oil has heated up, spoon or pipe the pancake batter into your desired pancake size.
Cook for 1-2 minutes on each side, until the pancakes are golden brown and crispy on each side.
Add your desired toppings, and enjoy!