Tuscan White Bean and Millet Salad Recipe
---
Close your eyes and imagine for a moment that you're in Tuscany, surrounded by rolling green hills, clear open skies, and abundant wineries. You breathe in the fresh Italian air. You catch the scent of freshly baked loaves and imagine the taste of the region's finest Sangiovese grapes. Ahhh, one can dream. While we can't…
For our salad, we begin with white beans, which contain protein, magnesium, and vitamin C. Both white beans and millet are great sources of fiber. Millet also contains magnesium, vitamin B6, and iron. Tomatoes add an extra dose of vitamins A and C. We've topped it all off with a fresh herb and lemon zest dressing that will leave you feeling energized and refreshed. This dish also pairs nicely with grilled chicken.
Ingredients
1 cup cooked millet (140g)
1 can white beans, drained and rinsed well (265g)
2 tablespoons green onions (green part only), chopped (8g)
2 tablespoons chopped fresh basil (4g)
2 tablespoons fresh parsley (3g)
½ cup cherry tomatoes, quartered (60g)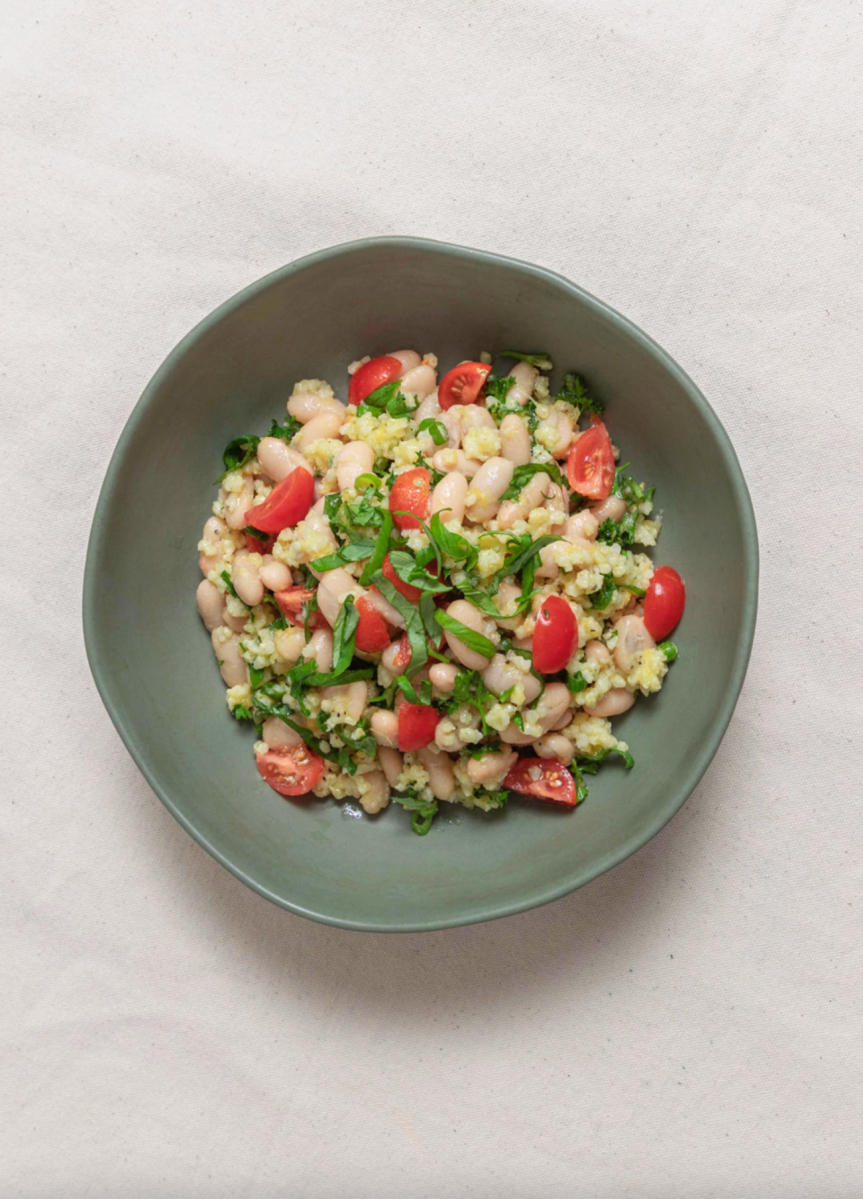 Method
In a large mixing bowl, combine millet, white beans, green onions, basil, and parsley. Leave the tomatoes to the side.
In a small mixing bowl, whisk together olive oil, lemon zest, lemon juice, sea salt, and pepper.
Drizzle the dressing mixture into the large bowl, and mix until all of the ingredients are covered.
Gently mix in the cherry tomatoes. Garnish with basil, if desired.
Chill or serve immediately. Buon appetite!
Notes: This salad is also a great option for breastfeeding mommas. It is full of nutrients and extremely filling.