Homemade Applesauce Recipe
---
Apples. Lucuma. Cinnamon. Nutmeg. Our recipe for classic, no-sugar-added, homemade applesauce.
Applesauce is a classic, and we guarantee our version is going to become a household staple.
We make our applesauce with no added sugar. Instead, we add lucuma, the dried powder of a green Peruvian fruit. Lucuma is used as a low-glycemic sweetener and has a subtle maple flavor. It's an excellent source of fiber, minerals, and vitamins (especially B3!). It will create a sweet applesauce that you can feel comfortable giving to your babe.
In addition to lucuma, we flavor our applesauce with cinnamon and nutmeg. It will smell and taste like fall, but we promise you can enjoy it any time of year.
Try this recipe with your baby, or with the whole family. Better yet, if the season is right, make it a family affair and go apple picking at a local orchard.
Ingredients
8-10 small apples, peeled, cored, and quartered
1 1/2 cups water
1 teaspoon lucuma
1/2 teaspoon cinnamon
1/2 teaspoon nutmeg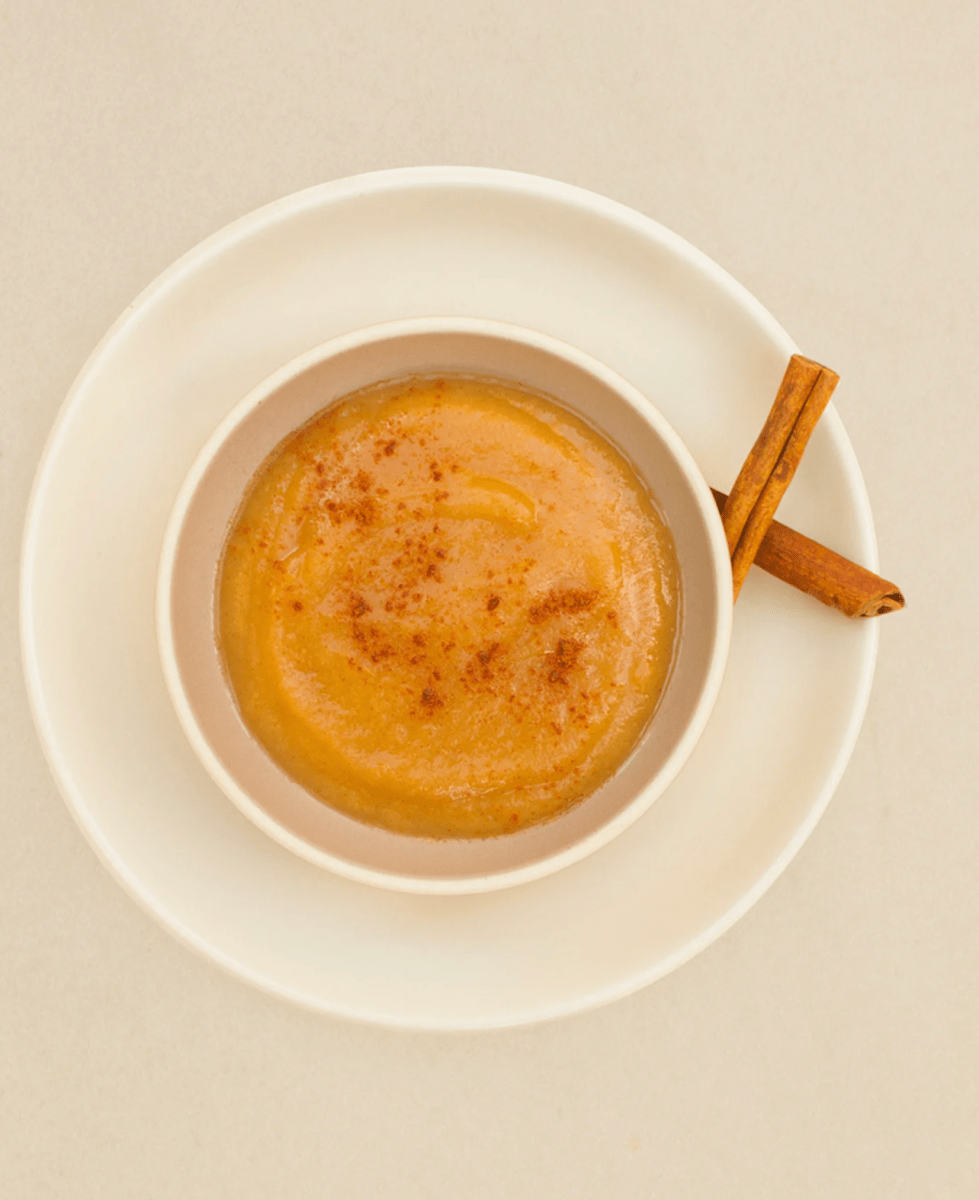 Method
In a large pot, combine quartered apples and water. Add a lid onto the pot and allow the mixture to simmer over medium heat for 20-30 minutes until the apples are soft.
Strain the apples and let cool.
Place your apples, lucuma, cinnamon, and nutmeg into the blender. Blend until you have a smooth applesauce.
Serve immediately or keep in the fridge for up to one week.