The Ultimate List of Indoor Activities for Babies and Toddlers
---
Whether you are stuck at home because of rain, snow, or a global pandemic, (2020 feels) it's difficult to be both provider and entertainer. To prevent you from feeling like a jester performing for your royal rascal, we have put together a list of fun activities. We hope it will spark inspiration or sanity, perhaps…
Here's What You Need To Know:
Everything your baby needs to thrive can be found in the comfort of your home.
Being stuck at home won't affect your child's development. All they need is love, attention, a routine, and activities.
No Place Like Home
Baby's brains develop non-stop during the first 1,000 days. So what happens when an emergency, like the Covid-19 pandemic, disrupts everything? How do you get through a day of work without propping them up in front of the TV? Thankfully, everything your baby needs to thrive can be found in the comfort of your home. Home is actually where babies do their most learning, anyways. Being stuck at home won't affect your child's development. All they need is love, attention, a routine, and activities.
Below are some fun projects you can do with both babies and toddlers.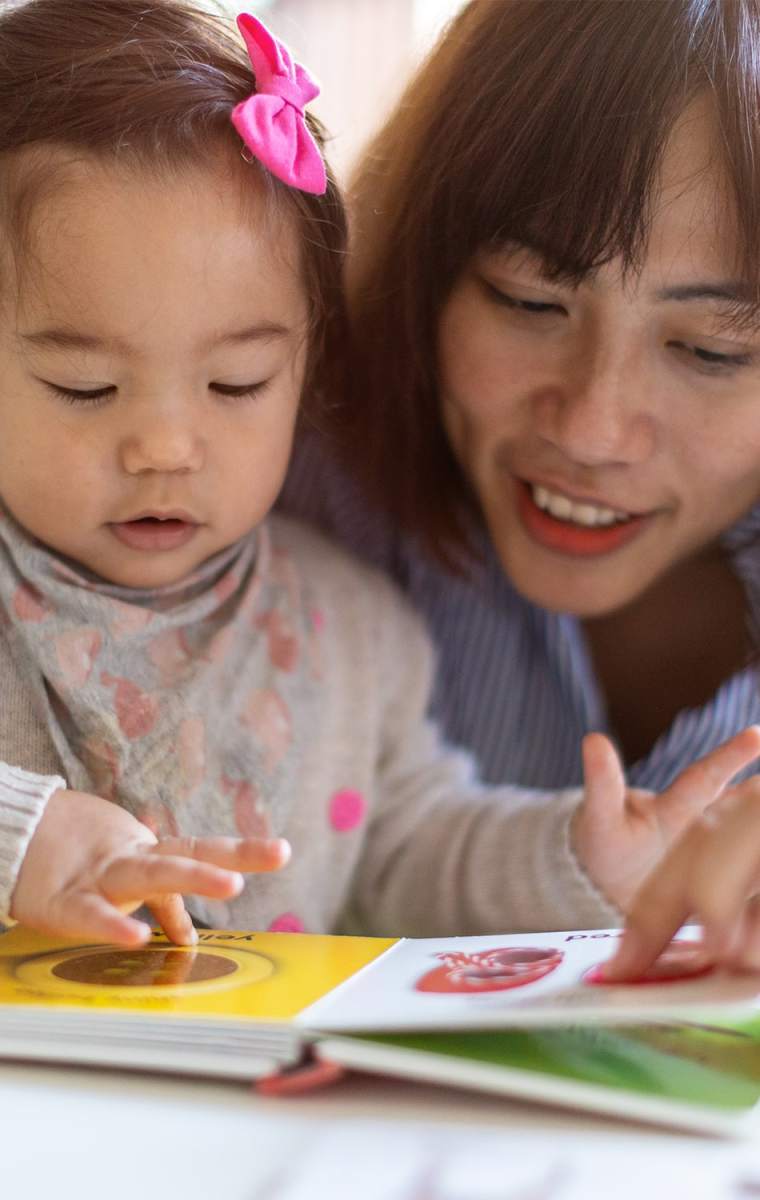 Water Bins
All you need is a large shallow bin, a little water, and some fun toys to throw in. We recommend squirt bottles, funnels, measuring cups, mesh strainers, scoopers, whisks, or large pipettes. You can also add in some bubble bath, dish soap, or food coloring to increase the sensory play.
Improvised Bowling Alley
Take used plastic bottles and fill them up with water for stability (don't forget the caps). Grab a medium-sized ball and turn your hallway into an impromptu bowling alley.
Yoga
Show your kids some basic yoga poses. Depending on their age, your kid can participate and discover their inner namaste.
Reuse Cardboard Boxes
Put your old shipping boxes to good use by creating interesting scenes with boxes. Turn it into a house, a spaceship, or a go-cart. If your kid can dream it, you can help make it with some markers and some patience. You can also turn a large box into an impromptu theatre. Create, or have your kid, create a performance with their favorite stuffed animals.
Great Toddler Activities:
Cook Together: Following recipes encourages children to be self-directed and independent. It also teaches them problem-solving skills and how to follow directions.
Homemade Playdough: With a couple of basic ingredients, you can make some fun, non-toxic Playdough at home. Playdough strengthens your little one's imagination and finger muscles. https://www.diynatural.com/homemade-playdough-recipe/
Plant Things Together: Gardening is a great way to encourage your kids to eat healthily. Herbs, peas, tomatoes, and carrots are all pretty easy to grow. Use your old Yumi jars and grow some plant starters.
Pasta Jewelry: Dye the pasta with food coloring and string it together. It requires supervision, but your kid will be so proud of their pasta creation.
Trampoline Time: Pretty self-explanatory, but definitely requires adult supervision.
Butcher Paper Drawathon: Buy a butcher paper roll (you can find them in Home Depot) and tape it to a wall or unroll it onto the floor. Let your kids go to town with crayons or washable markers. You can even create maps for their car toys and other figurines.
Throw a Tea Party: Just because you're staying in doesn't mean you can't be social. Invite your kid's favorite "friends" to a tea party.
Make a Fort: This one is a classic night or day. Use blankets or pillows to create a fun fort and read stories using a flashlight.
Paint with Cotton Balls: We always have extra cotton balls in the house. Put them to good use by creating art with cotton balls and paint.
Stamp with sponges: Cut kitchen sponges into fun shapes and dip them in paint.
Have a lunch facetime with grandma/grandpa: Use Facetime or Zoom, and host a mini lunch with the grandparents.
Freeze! Dance Game: Play some of their favorite songs. As you DJ, stop the song randomly. Participants have to freeze whenever the music stops.
Make Art Prints with Leaves: Collect leaves and paint, then make some beautiful leaf prints on paper or fabric.
Play hide and seek: Play a game of hide and seek with your baby's toys and stuffed animals.
Lava Lamp: A great experience for older kids as they start to geek out on science. https://www.sciencefun.org/kidszone/experiments/lava-lamp/
Dye Flowers with Food Dye: Take some simple white flowers, and place them in water dyed with food coloring. Let your kid marvel as the flowers change over time.
Oil & Water: This may seem simple to you, but it's a pretty cool visual trick. It is also a great way to teach your mini about density.
Dance Party: Throw on their favorites and help them clap their hands to the beat.
Paint in the Tub: Use washable paint and let your kid explore their inner Picasso in the bathtub.
Tie-Dye: Get some old plain, white t-shirts and have a fun afternoon creating tie-dye creations with your kid.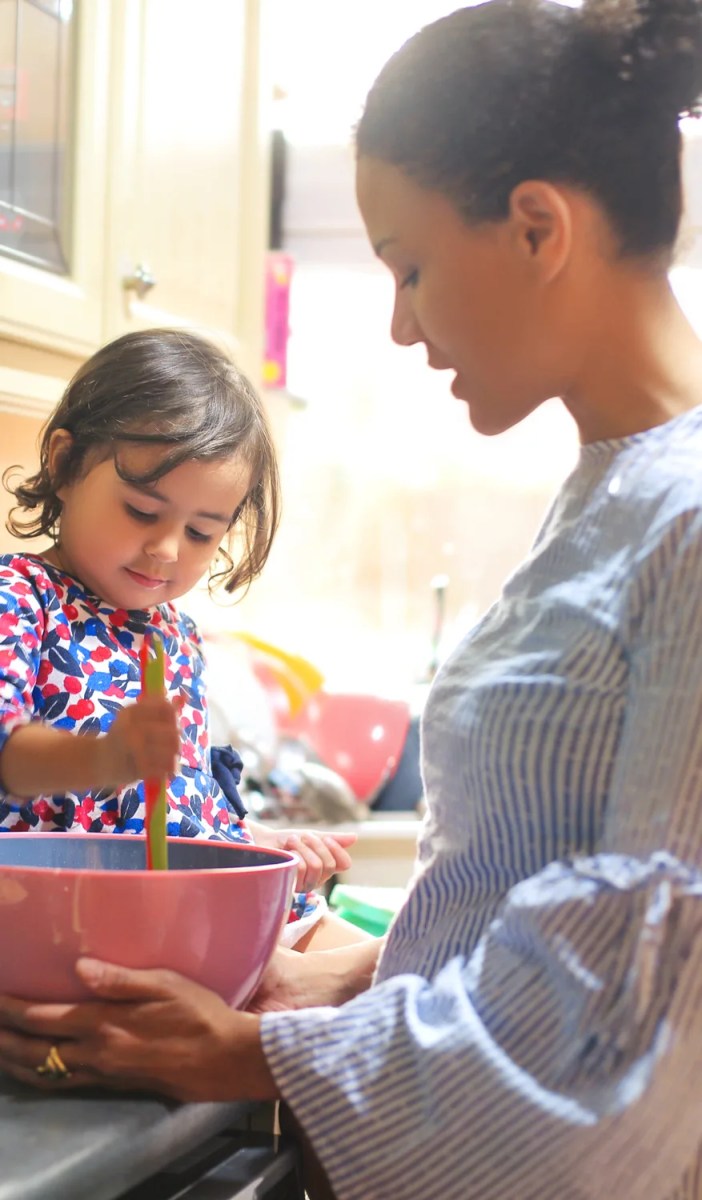 Fun Activities For Baby:
Teach Them Sign Language: Use signs along with associated words to teach your baby the joy of communicating with gestures.
Baby in the Middle: Put your child's favorite toys in a circle, place them in the middle, and let them build their core strength to reach their friends.
"Watering Can": Punch holes in plastic food containers and fill them with water to make a fun bath time toy.
Summary
When the Covid-19 quarantines began, many parents wondered how they would keep their babies entertained – especially without access to parks, museums, and play spaces.
As we round out year two of the pandemic, it is probably becoming more difficult to keep the little ones entertained.
Parents around the world are scrambling to come up with things that keep the phone, television, and tablet time to a minimum. We hope this list provides you with something you haven't thought of yet and takes a little stress off of your plate.