Instant Pot Veggie Stew Recipe
---
No matter the weather, a good veggie stew is always in season. If it's been a long day and you need something comforting, or if you're just looking for an excuse to use your Instant Pot, this recipe is quick, easy, and healthy. 
This stew is packed with nutrient-dense veggies. Tomatoes are rich in vitamin C and vitamin K. They are also a great source of lycopene. Lycopene is a chemical compound that gives tomatoes their bright red color and has antioxidizing capabilities. Chickpeas are high in vitamin K, folate, and phosphorus. White beans add a plant-based protein boost, as well as loads of B vitamins. Butternut squash is a great source of vitamin E, which contributes to healthy skin. Spinach adds a hearty dose of vitamin A, vitamin K, folate, and iron.
For baby: Make this stew spoonfed friendly by tossing it into a blender. You can also strain the liquid out and offer them the soft cooked veggies.
Ingredients
2 tbsp olive oil
1 small onion or 1/2 large onion, diced
1 tsp minced garlic
1 tbsp curry powder
1/2 tsp cinnamon
1/2 tsp paprika
1/2 tsp salt*
1/2 tsp pepper
2 cups organic, low-sodium vegetable broth
14.5oz can organic, salt-free diced tomatoes
14.5oz can organic chickpeas
14.5oz can organic white beans
1 cup organic butternut squash, peeled and diced
7oz organic baby spinach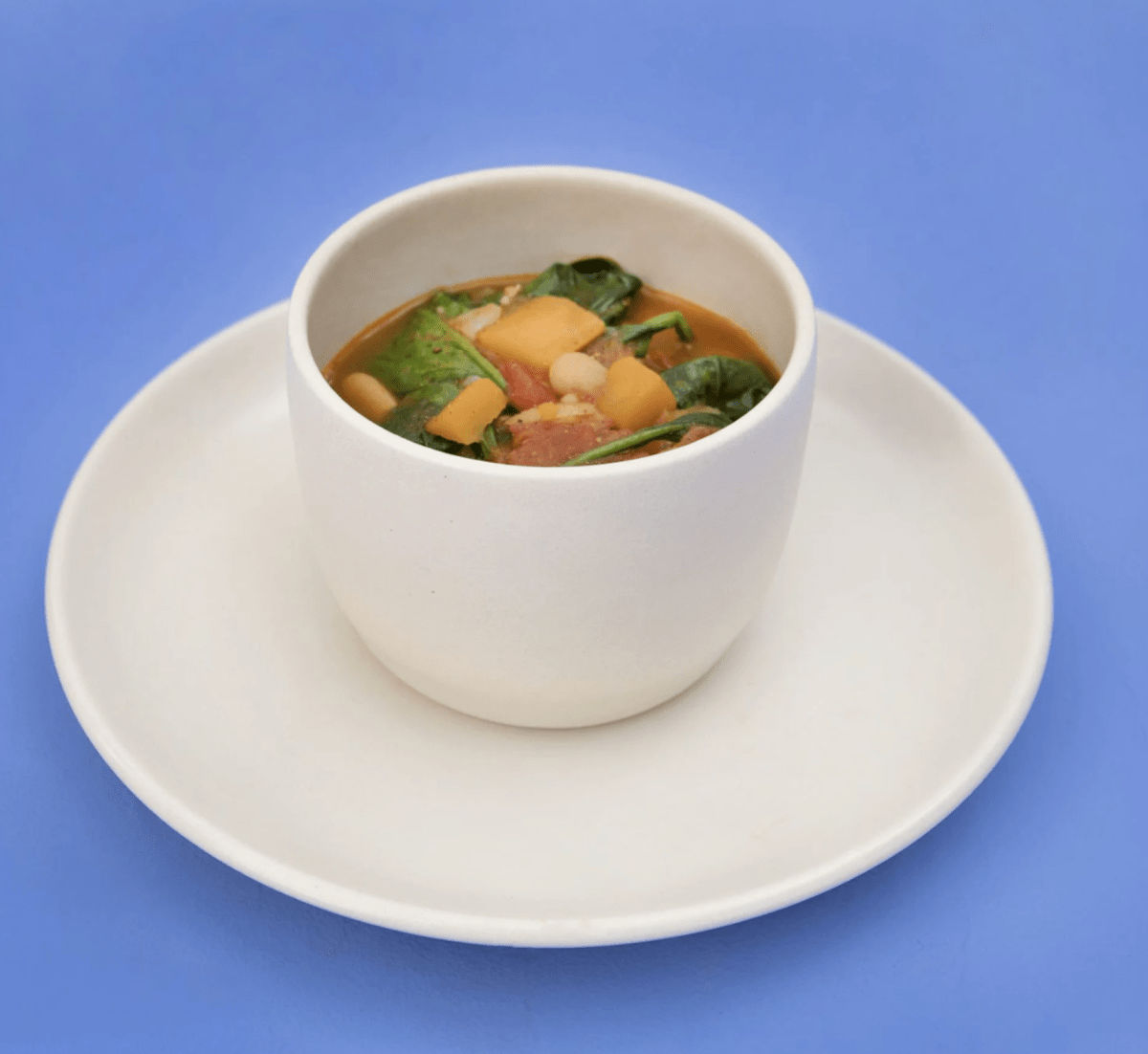 Method
Place the Instant Pot on the saute setting and add the olive oil, onions, and garlic.
Saute the onions and garlic until the onions are soft and translucent.
Add in the curry powder, cinnamon, paprika, salt and pepper, and mix well to combine with the sauteed onions and garlic.
Switch the Instant Pot from the saute setting to STEW setting, and add in vegetable broth, diced tomatoes, chickpeas, white beans and butternut squash.
Set the Instant Pot timer to 30 minutes and let the Instant Pot work its magic.
Once the timer is done and the steam pressure has been released, open the lid on the Instant Pot and stir in the baby spinach.
Serve immediately as is, or transfer to a blender if you prefer a totally smooth mixture.