Lentil Chili Sliders Recipe
---
Stews, soups, and chilis, oh my. You know what we're talking about. This recipe for Lentil Chili Sliders is guaranteed to become a one-pot wonder family favorite. The meal warms you up from the inside, and will keep you feeling full (lentils = low carb heaven). By putting this chili inside a slider bun, you'll…
Hold the guilt— these sliders are packed with nutrients. Lentils are an amazing source of fiber, copper, iron, B vitamins, and more. Onions add phyto-chemicals and vitamin C, which helps boost you and your baby's immune system. Bell pepper, tomatoes, and spinach add an extra nutrient boost. Cumin, lucuma, paprika, and black pepper add delicious warmth and flavor.
Ingredients
1 cup green lentils, rinsed (210g)
2 cups vegetable broth (500g)
1/2 of an onion, diced (60g)
1/2 of a red bell pepper, diced (85g)
1 teaspoon garlic, minced (4g)
1 tablespoon olive oil
1 cup frozen spinach or 3 cups fresh spinach (70g)
3 tablespoons Worcestershire sauce (regular or vegan-friendly)
1 15 oz can tomato sauce (no salt added) (435g)
1 teaspoon cumin
1 teaspoon lucuma
1/2 teaspoon paprika
1/4 teaspoon black pepper
Slider buns, if desired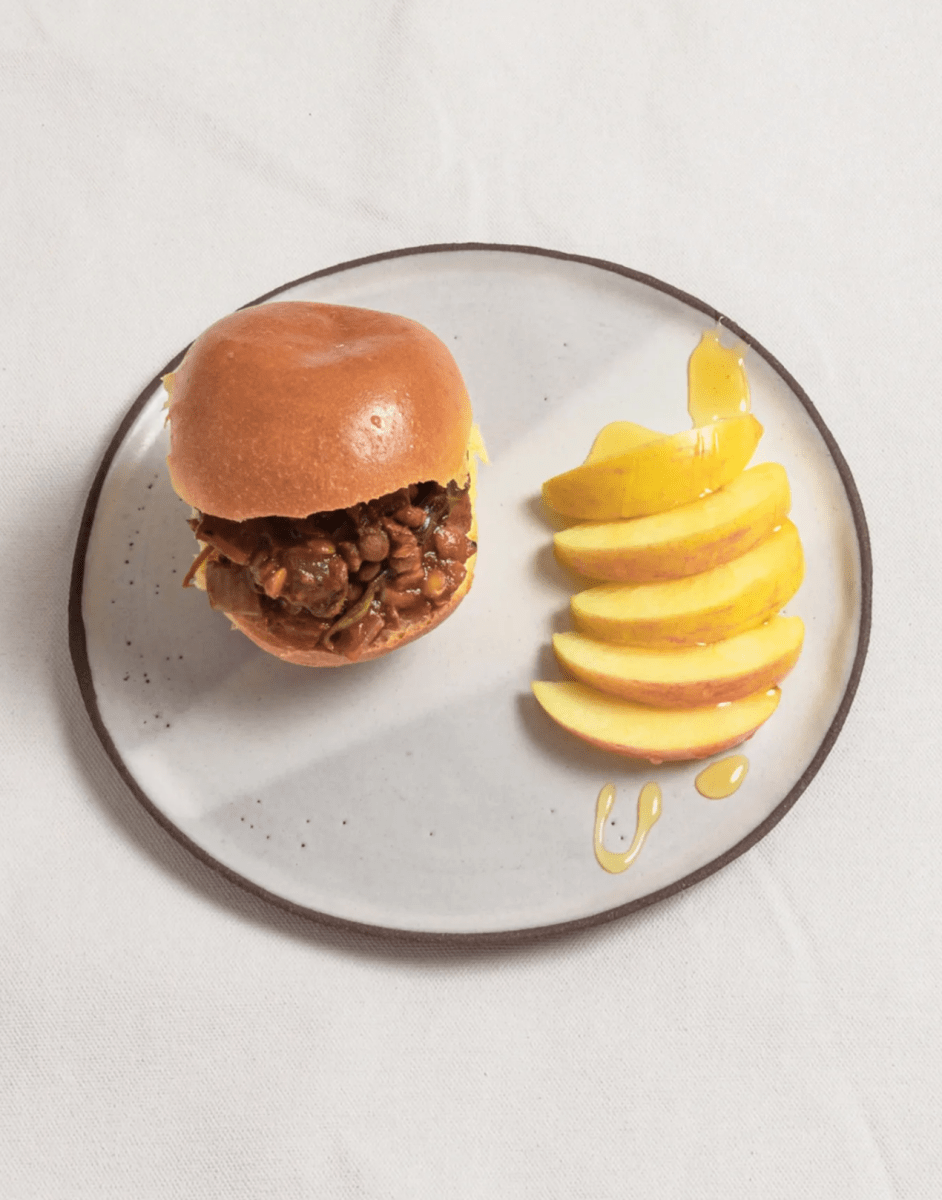 Method
In a small pot, combine green lentils and vegetable broth. Bring to a boil, and then reduce heat to a simmer.
Allow to simmer for approximately 20 minutes, or until all of the liquid has been absorbed and lentils are tender. Remove from heat.
In a large frying pan, combine onion, red bell pepper, garlic, and olive oil. Sauté for 4-5 minutes, until onions and bell pepper are soft.
Add in spinach, and sauté for another 2-3 minutes.
Add in Worcestershire sauce, and mix well with the veggies. Add in tomato sauce and lentils.
Finally, mix in cumin, lucuma, paprika, and black pepper. Allow the mixture to simmer for approximately 5 minutes.
Serve immediately on it's own, or in slider buns of your choice. Toast your buns to avoid them becoming soggy.