Navigating Surrogacy: A Step-by-Step Guide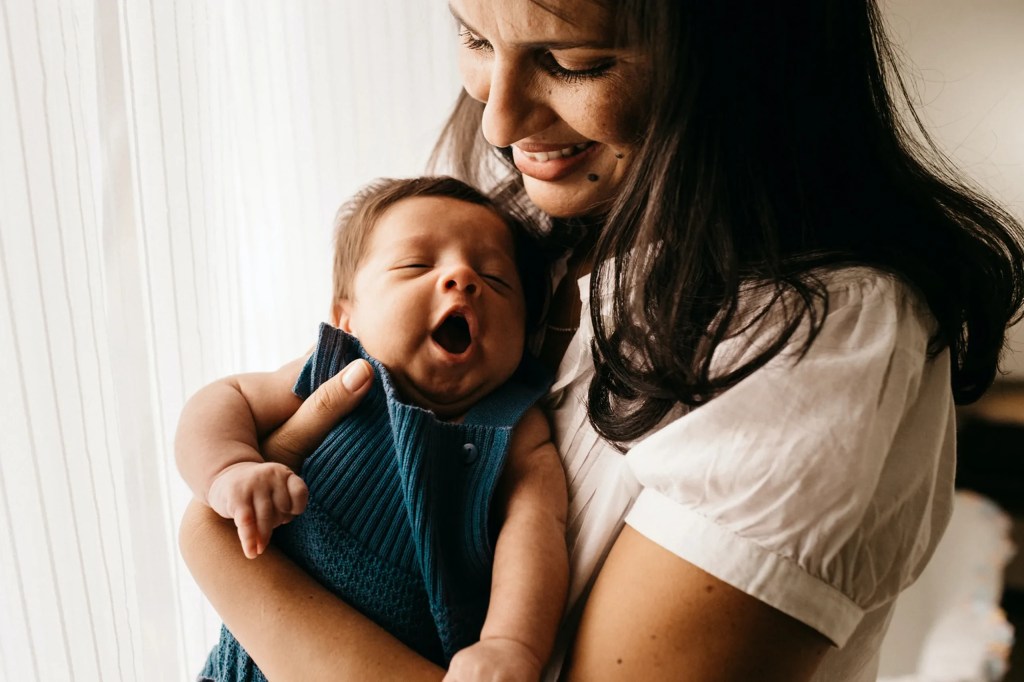 ---
Parenthood through surrogacy is a deeply emotional journey filled with complexities and challenges. Step 1: Making the Decision Choosing surrogacy as the path to parenthood is a significant and emotional decision. Couples may find it challenging to shift from their original family planning expectations, but with the guidance of mental health professionals, they can find…
Parenthood through surrogacy is a deeply emotional journey filled with complexities and challenges.
Step 1: Making the Decision
Choosing surrogacy as the path to parenthood is a significant and emotional decision. Couples may find it challenging to shift from their original family planning expectations, but with the guidance of mental health professionals, they can find acceptance and embrace the new path to parenthood.
Step 2: Fertility Options
Do you have embryos on ice? Do you need to do another retrieval (ugh)? Do you need donor gametes (an egg or sperm donor)? Now is the time to figure out how you would like to build your family.
Step 3: The Matching Process
Couples can either work with a reputable surrogacy agency or find a surrogate independently. Agencies can provide valuable screening and matching services, but make sure you choose a top-rated center. Alternatively, finding a surrogate independently also requires thorough screening and compatibility assessment.
Step 4: Medical Screening of the Surrogate
Before proceeding with legal arrangements, a medical screening ensures that the surrogate is fit to carry the intended parents' child.
Step 5: Psychological Evaluation for Surrogate and Intended Parents
Both the surrogate and intended parents undergo psychological evaluations by qualified mental health professionals. Find a credentialed mental health provider here.
Step 6: Securing Medical Insurance for the Surrogate
Ensuring that the surrogate has adequate insurance coverage is essential. Some surrogates already have surrogacy-friendly health insurance. If you need to purchase insurance for your surrogate or future baby, now is a great time to look into options.
Step 7: Hiring a Fertility Attorney
A knowledgeable fertility attorney is crucial for creating detailed and legally sound surrogacy contracts. These contracts cover various provisions, including parentage, compensation, insurance, medical expenses, travel restrictions, and more. Each party, including the surrogate, requires independent legal representation.
Surrogacy contracts are incredibly detailed and nuanced. Without an experienced attorney, important provisions could be left out. The code that governs surrogacy is also very detailed and specific. If your contract misses a requirement, you may need to go to court to obtain parentage. This will cause you more time, money, and frustration.
Only once a contract is agreed upon and notarized can you proceed with the embryo transfer.
Step 8: Payment
To facilitate the surrogacy arrangement, escrow companies familiar with surrogacy contracts can handle the financial aspects. Most surrogacy agreements require payment within 10 days of signing the contract or before starting injectable medication, whichever is earliest.
Step 9: Pre-Birth Order, Post-Birth Order, or Adoption
Some state laws will allow you to establish parentage of your child before they are even born. The pre-birth order is usually filed around the seventh month of pregnancy, although the process can start as early as the fourth month (depending on state laws).
These surrogacy-friendly states permit surrogacies for all parents, grant pre-birth parentage orders statewide and name the intended parents on the birth certificate:
California
Colorado
Connecticut
District of Columbia
Delaware
Maine
New Hampshire
New Jersey
Nevada
Rhode Island
Vermont
Washington
By completing a pre-birth court order, not only will you protect your legal rights to your child, but it will also help your hospital process move smoothly by:
Requiring you to be listed on the child's birth certificate
Allowing you to make medical decisions for your baby
Helping to resolve insurance coverage issues
Allowing your baby to be discharged from the hospital to you
Check your state's laws on surrogacy and pre-birth orders here.
Post-Birth Order
Not all states allow you to file a pre-birth order, some require you to wait until after the baby is born. These are known as "post-birth orders," and they're usually filed three to five days after the birth of the baby.
Adoption
In certain situations, some states may not allow pre-birth or post-birth orders for surrogacy, leading to adoption as the legal means to establish parentage. Although everyone recognizes you as the parent of your child, following specific legal steps is necessary to protect your parental rights. There are various adoption options based on your marital status and the use of donated gametes in the surrogacy process. Your lawyer and surrogacy specialist will guide you through the process, ensuring a smooth adoption journey.
Stepparent Adoption: If you are a married individual, and one biological parent has already been named on the birth certificate, the other partner can complete a stepparent adoption after birth. This type of adoption is commonly used by married same-sex couples or heterosexual couples using donor gametes.
Second-Parent Adoption: Similar to stepparent adoptions, second-parent adoptions apply to unmarried partners, especially when one biological parent's name is already on the child's birth certificate.
Single-Parent Adoption: Single individuals who have pursued surrogacy may need to complete a single-parent adoption. While single men can typically name themselves on the birth certificate, single women not carrying their child might have to go through this process. However, some steps typically associated with single-parent adoptions might be waived, depending on the situation.
Surrogacy-Specific Considerations: Parentage establishment in surrogacy may differ slightly from non-biologically related adoptions. Requirements like the home study and post-placement assessment may be waived due to the established relationship between you and your child. However, it's essential to consult your lawyer about your specific circumstances and the state laws governing these processes.
Step 10: Enjoy your baby!
After a challenging and emotional journey, you can finally welcome your long-awaited child into your life and savor the joy of parenthood. It's been a long road, give that little one some sweet snuggles!