Pumpkin Hummus Recipe
---
You know it's fall once the pumpkin-flavored treats hit the shelves. While the hype around pumpkin spiced lattes and pumpkin pies are completely warranted, savory pumpkin dishes are few and far between. This hummus recipe is a great way to diversify your autumn palette. It's earthy, delicious, and chock-full of fiber, vitamin A, and vitamin…
You know it's fall once the pumpkin-flavored treats hit the shelves. While the hype around pumpkin spiced lattes and pumpkin pies are completely warranted, savory pumpkin dishes are few and far between. This hummus recipe is a great way to diversify your autumn palette.
It's earthy, delicious, and chock-full of fiber, vitamin A, and vitamin C. Consider pairing it with pretzels, pitas, or veggie sticks. It is also great in a turkey wrap.
Ingredients
1 cup organic pumpkin puree
3 tablespoons tahini
1 teaspoon garlic powder
1 teaspoon olive oil
½ teaspoon cumin
¼ teaspoon Himalayan pink sea salt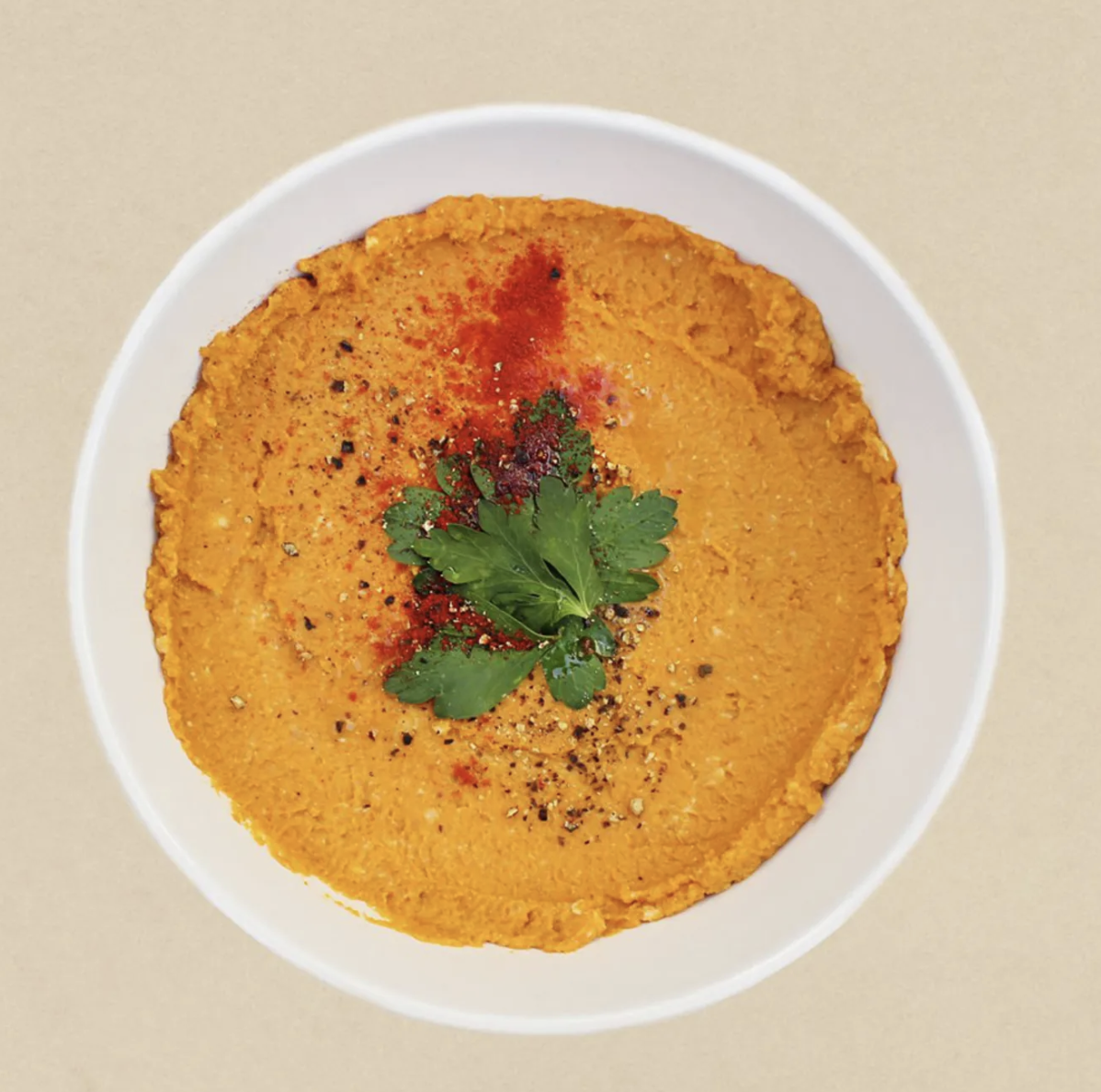 Method
In a medium-sized mixing bowl, combine pumpkin puree, tahini, garlic powder, olive oil, cumin and sea salt*.
Mix all the ingredients until well blended.
Cover and refrigerate for an hour before serving.
*For children under the age of 1, omit the salt.