Overnight Oats with Rose & Berry Compote Recipe
---
Fight free radicals with this flowery feast, and stop and smell the roses at the same time. These delicious overnight oats provide you with the energy you need to start your day right.
Rosewater has been used in cooking, cosmetics, and medicine for centuries. Ancient Persians were the first to explore the culinary uses of rose water, using it to season and infuse their foods. In 19th century America, rose water was just as popular as vanilla. Thankfully, it is making quite the comeback. Rosewater is rich in phenolics, which makes it a natural anti-inflammatory. It is also loaded with vitamins A, B, C, and E.
The rosewater is cooked into a compote with raspberries and blackberries, which are brimming with antioxidants. "Antioxidant" has become somewhat of a buzzword, so what do they actually do for your baby? As your little one grows, digests food, and exercises muscles, their body tissue suffers from oxidative stress. This stress leads to free radicals in the body, which can cause illness if levels get too high. Antioxidants destroy free radicals and boost your little one's immune system.
Ingredients
Oatmeal Ingredients
2 ½ cups gluten-free oats (250g)
1 tbsp lucuma
2 cups oat milk, plain, unsweetened (480g)
3 tablespoons date paste (125g)
½ teaspoon vanilla extract
½ teaspoon cinnamon
1 tsp chia seeds
Pinch of salt
Rose Berry Compote Ingredients:
2 tsp baking powder
1 tbsp ground cinnamon
1 tsp ground cloves
½ tsp salt
225g/8oz raisins
225g/8oz pecans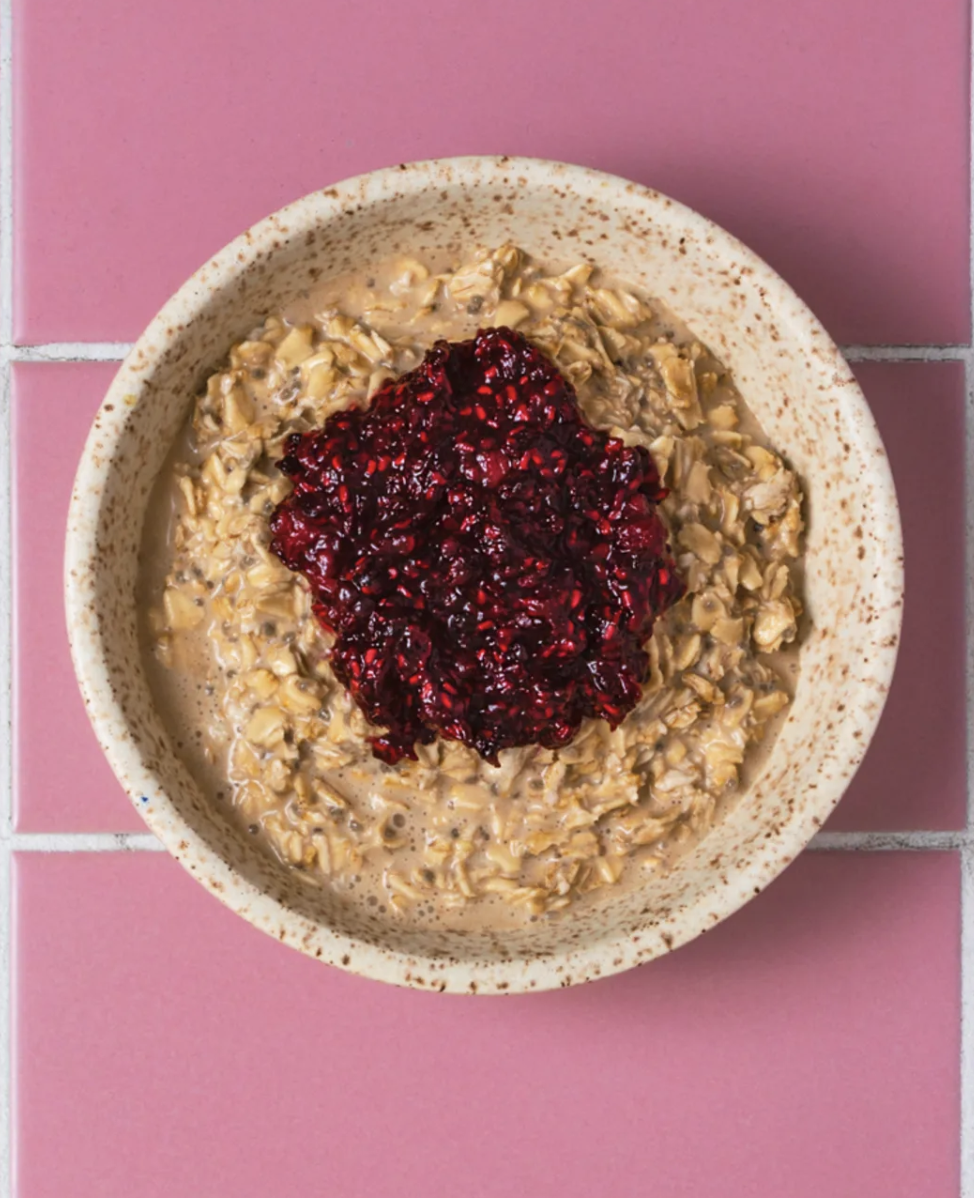 Method
For the oatmeal: In a large bowl, mix all of the oatmeal ingredients together until well combined.
Separate the mixture evenly amongst 4 mason jars.
For the rose berry compote: Add the berries, rosewater, maple syrup, and vanilla extract to a pot over medium heat.
Cook for ten minutes and stir often, as the mixture bubbles and thickens.
Remove your compote from the heat and allow it to cool. Divide it amongst the 4 mason jars and place it on top of the oat mixture.
Cover the mason jars with a lid and refrigerate overnight.