Vegan Coconut Yogurt Drops Recipe
---
With summer fast approaching, it is the perfect time to drop this refreshing recipe! These drops melt quickly in a baby's mouth. Made with unsweetened yogurt, and a fruit or vegetable puree, it's a great way to use up any extra Yumi you have lying around. The best part? It takes less than 5 minutes…
With summer fast approaching, it is the perfect time to drop this refreshing recipe! These drops melt quickly in a baby's mouth. Made with unsweetened yogurt, and a fruit or vegetable puree, it's a great way to use up any extra Yumi you have lying around.
The best part? It takes less than 5 minutes to make. We call that a parenting win.
Ingredients
3 Containers of Unsweetened Vanilla Coconut Yogurt (around 16 ounces total)
1 Yumi Jar or 4-5 ounces of Any Fruit / Vegetable Puree*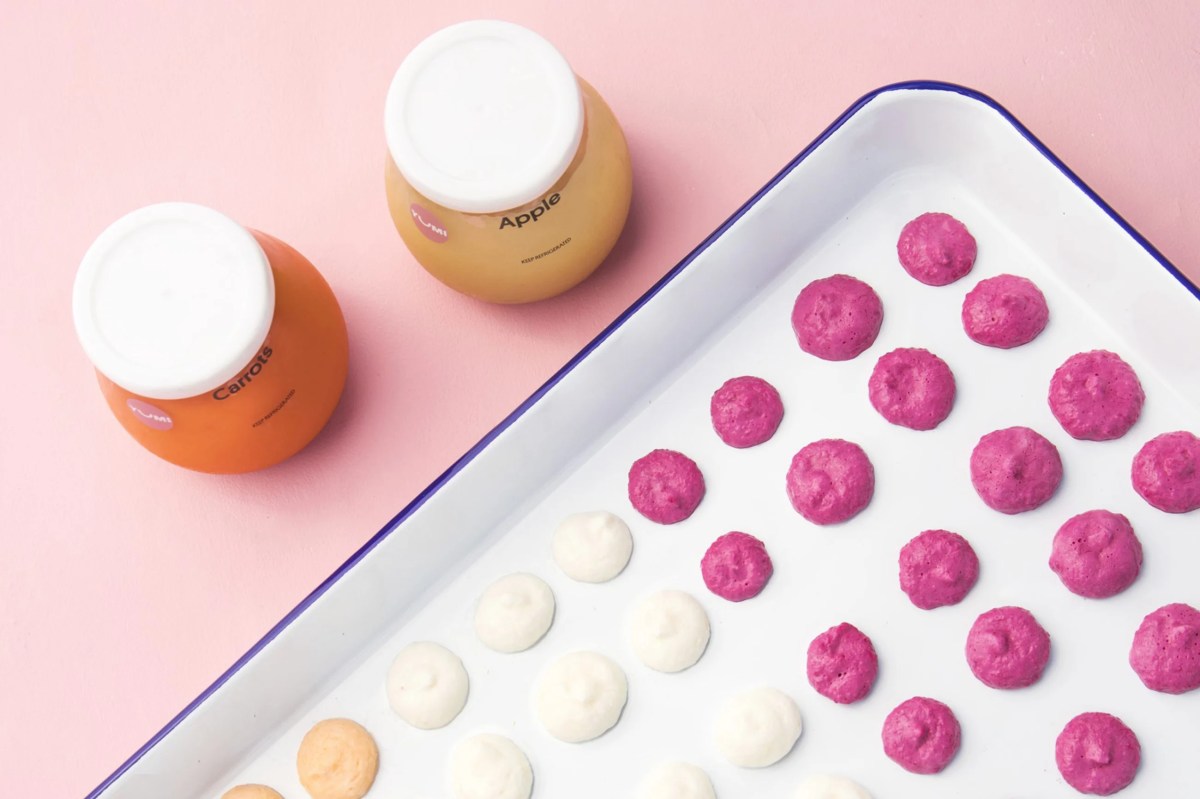 Method
Line a baking sheet that fits in your freezer with parchment paper.
In a mixing bowl, combine coconut yogurt and a fruit or vegetable puree, and mix well.
Fill a plastic pastry bag (a gallon size Ziploc works, too) with the coconut yogurt mixture.
Using scissors, snip off a small corner of the pastry bag, and pipe quarter-size drops onto the parchment-lined baking sheet until there is no mixture remaining.
Place the baking sheet in the freezer for 30 minutes to an hour to freeze.
Enjoy right away, or allow them to sit at room temperature for 3-5 minutes before snacking on them.
*We recommend flavors such as carrot, beets, apple or pear.
*These yogurt drops can be stored in the freezer for up to one month. We recommend storing them in an airtight container and layering parchment paper in-between the layers of yogurt drops.