Baked Zucchini Bites Recipe
---
If you have a garden, it's likely to be overflowing with summer squash this time of year, (hence the name). Even if you don't have a garden, you're bound to see an abundance of summer squash at your local farmer's market or grocery store. Summer squash is harvested prematurely before the rind hardens and the…
Zucchini is a summer squash that is packed with vitamin A, vitamin B6, vitamin C, and magnesium. Feel free to use any summer squash in this recipe. You can get creative with the spices, too. If you have fresh herbs growing at home, this is a great recipe to use them in.
Ingredients
1 large zucchini, shredded
1/4 cup onion, shredded
1/2 cup mozzarella cheese, shredded
1/2 cup Panko bread crumbs
1 egg
1 tablespoon Parmesan cheese
1 teaspoon basil
1 teaspoon oregano
1 teaspoon garlic powder
1/2 teaspoon salt
1/4 teaspoon black pepper
Marinara sauce, for dipping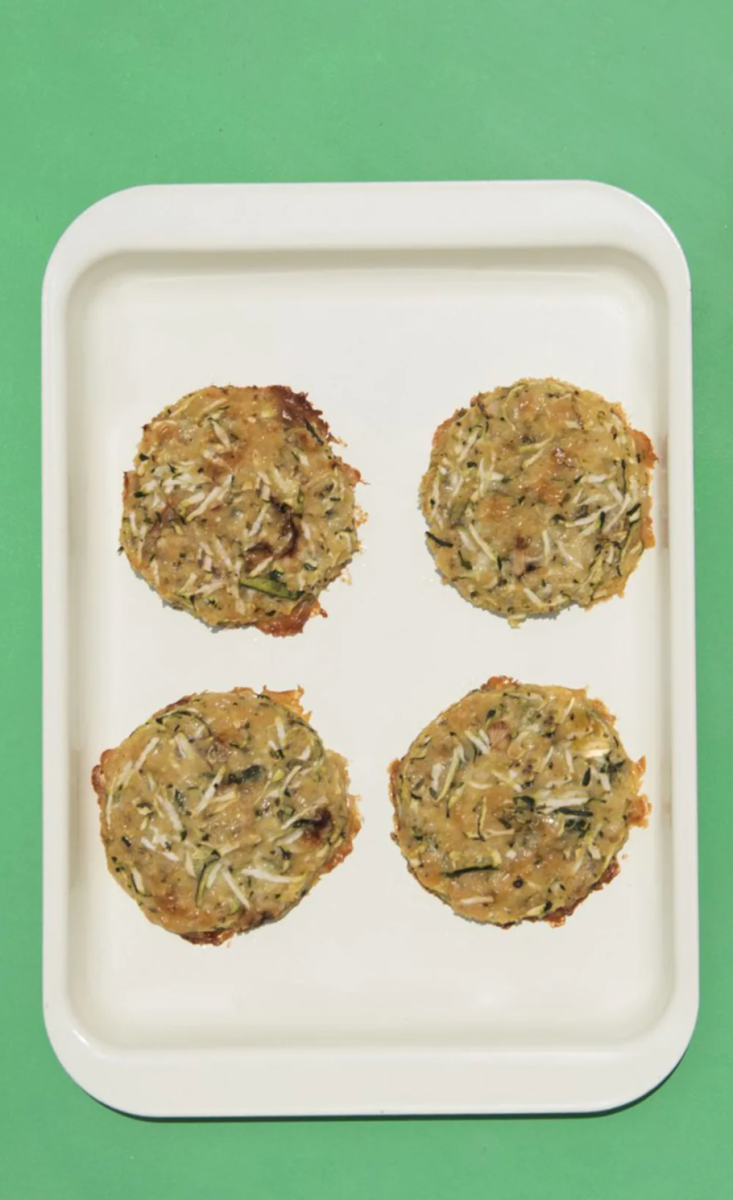 Method
Preheat oven to 375F
In a mixing bowl, combine the zucchini, onion, mozzarella, panko, egg and parmesan.
Add in the basil, oregano, garlic powder, salt, and black pepper. Mix well.
On a lightly greased or non-stick baking sheet, fill a cookie cutter (we used a 3" circle, but you can use any size you want!) with a spoonful of the zucchini mixture. Press it down into the mold with a spoon. You want the bite to be no taller than 1/4".
Remove the cookie cutter, leaving the zucchini mixture on the tray, and repeat until you've molded the rest.
Bake for 12 minutes, then flip the bites, and continue cooking for another 10-12 minutes.
Once the bites are lightly browned on each side, remove them from the oven.
Let cool slightly before serving – serve them on their own, or with a marinara dipping sauce.